The primary activities of our company are wholesale, maintenance and servicing of analytical, process, and general laboratory equipment, along with training users for successful and high quality work on the instrument.
The users also have access to application support, which entails consulting for choosing the optimal device and methodology for the users' needs, development and implementation of analytical methods, and their validation/verification. Furthermore, we also offer equipment qualification and lab design services.
On the other hand, Analysis Lab for calibration and validation offers the services of calibration, validation, and equipment testing, with a wide variety of accreditations.
Territories where we operate
Analysis conducts business in Serbia, Montenegro, Bosnia and Herzegovina, North Macedonia, Albania, Croatia and Slovenia.
After 25 years of successful business, we opened a subsidiary company Analysis Adria d.o.o., with headquarters in Ljubljana, thus solidifying our long-lasting business activities in the region, and opening new perspectives for future growth.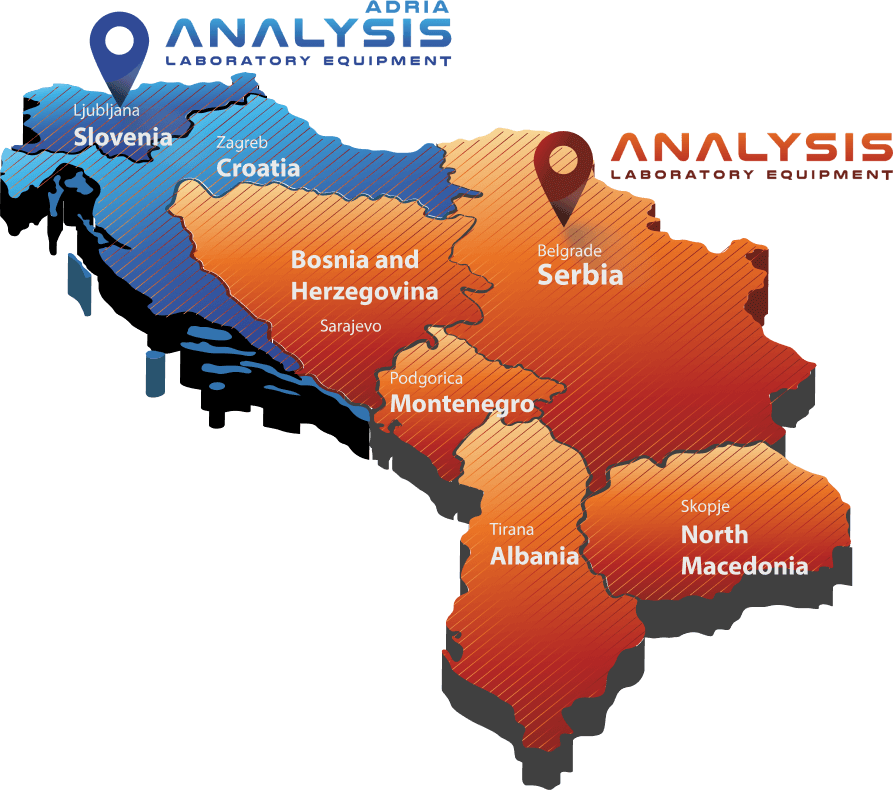 Exclusive representative of world-renowned manufacturers
Our sales assortment includes equipment which is applied in the field of pharmaceutical industry, environmental sciences, food and drink production, and other industries, as well as science, forensics and medicine – whether it is used for analysis, research, quality control or process monitoring.
Since our foundation, we collaborate with world leaders in laboratory equipment manufacturing, in order to fulfill the needs of our users and establish long-term collaboration to the pleasure of both parties.
Analysis is the exclusive representative of the following renowned equipment manufacturers:
THERMO SCIENTIFIC (USA), with the following divisions and equipment:

Thermo Scientific – Analytical equipment
Controlled Enviroment Equipment – Equipment for microbiology and biotechnology

SOTAX (Switzerland) – Equipment for dissolution and physical testing in the pharmaceutical industry
WALDNER (Germany) – Laboratory furniture and (fume) hoods
HACH (USA) – Laboratory and process equipment for water analytics
FEDEGARI (Italy) – Equipment for microbiology and biotechnology
RIEBESAM (Germany) – Machines for washing and disinfection of laboratory glassware
RETSCH (Germany) – Mills and sieves
MICTROTRAC MRB (USA) – Instruments for particle characterization
BERGHOF(Germany) – Ovens for microwave digestion and reactors
ATAGO (Japan) – Refractometers and polarimeters
SUEZ (USA) – TOC analyzers and sensors
RECIPE (Germany) – Kits, reagents, devices, and consumables for clinical diagnostics
MEMMERT (Germany) – Drying chambers, incubators, climatic chambers, water baths
SCAT, SYMLINE (Germany) – Equipment for liquid waste collection
BIOQUELL (UK) – Isolators and H2O2 decontaminators
TSHR (Netherlands) – Combustion elemental analysis
LABINSTRUMENTS (Italy) – Certified reference material standards (pesticides, mycotoxins, QuEChERS)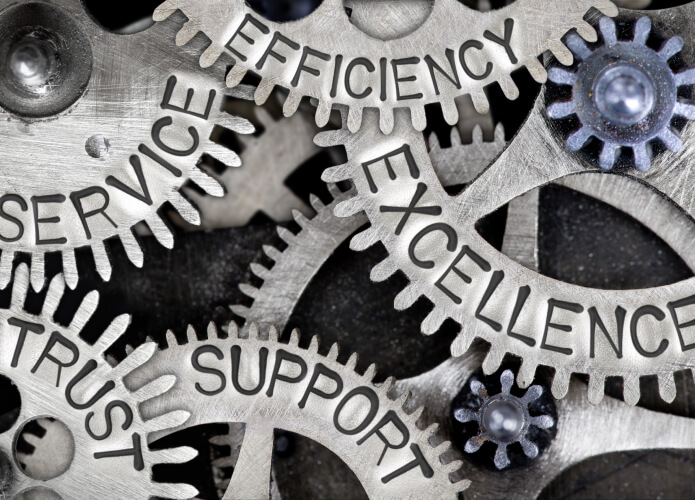 Quality policy
Our sales programs are led by experienced managers highly educated in the field of physical chemistry, chemistry, biochemistry, technology, physics and pharmacy, who offer expert consulting for users during the process of choosing adequate equipment, as well as application support through introduction and validation of methods for the aforementioned equipment.
Through the sector of service support and the Laboratory for calibration and validation, apart from providing our own equipment for testing and measurements, Analysis also provides installation, qualification, service and maintenance of the equipment, as well as user training given by experienced service engineers who completed specialized courses for the aforementioned equipment in the manufacturer's training centers, which is confirmed by corresponding certificates.
Analysis also owns their own vehicle fleet, which ensures timely equipment delivery and a quick response to users, along with respect towards arranged deadlines.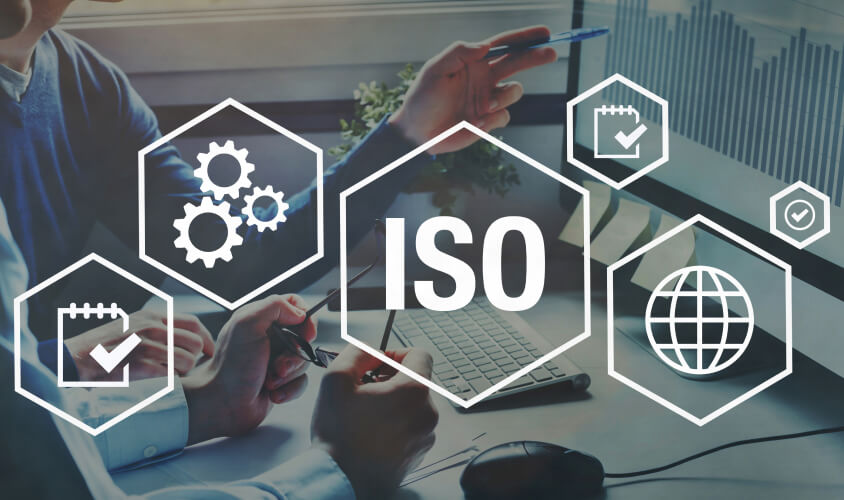 ISO certificates
Analysis has implemented the ISO 9001 quality assurance system, as well as the standard ISO 17025 for our Laboratory for calibration and validation since September 2011.
In April 2019, we received certification in accordance with the requirements of the Environmental management system ISO 14001:2015 and the Occupational health and safety management system ISO 45001:2018.
Customer Satisfaction Survey
Please help us improve our services by filling out the survey, so that we can respond to your requests and expectations as successfully as possible.
Fill out survey